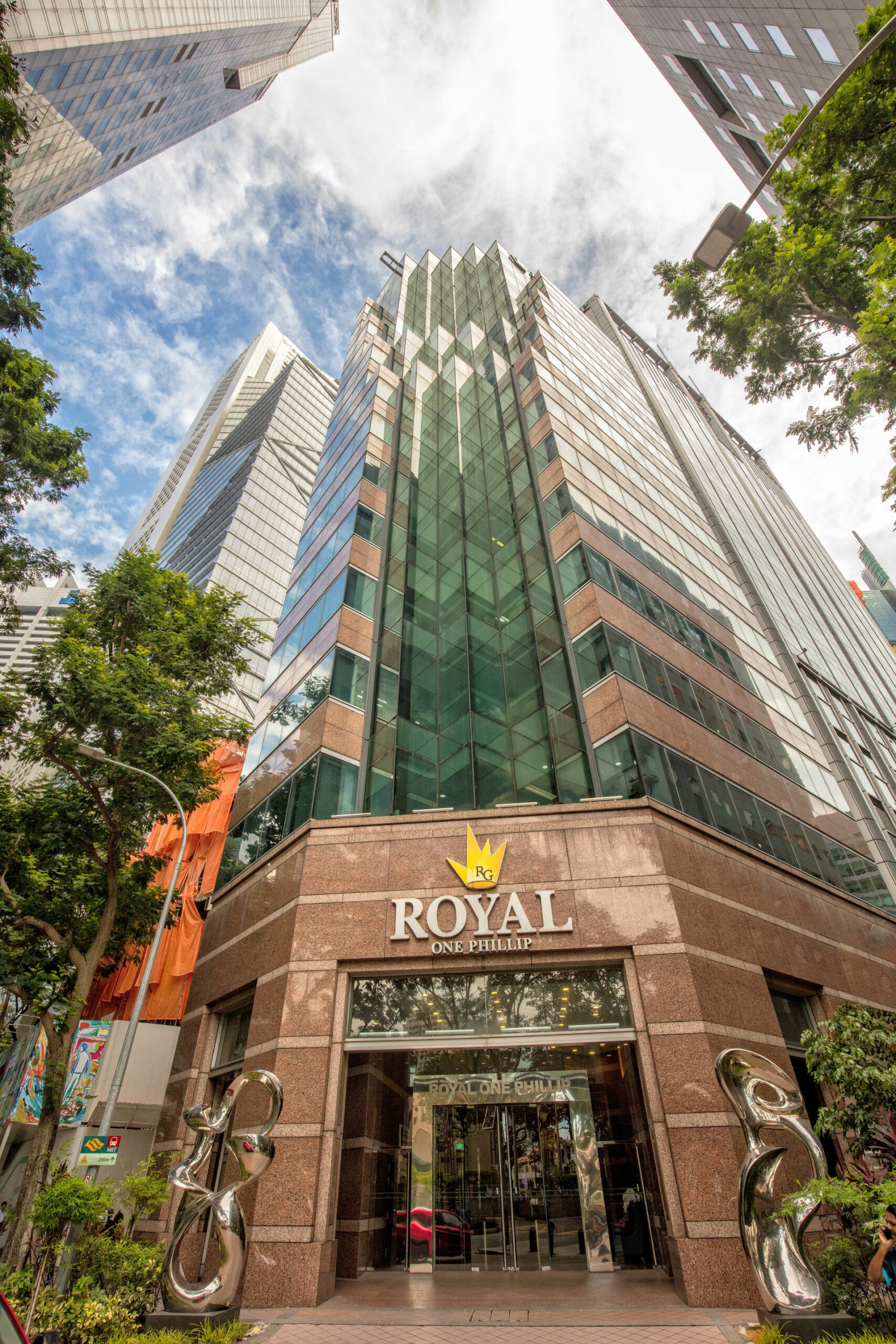 Royal One Phillip 
Singapore Office Rental
1 PHILLIP STREET, SINGAPORE 048692
Address:  1 PHILLIP STREET, SINGAPORE 048692
Developer:  Royal Group, a Singapore-based property development company
Building Height:  16 storeys
Nearest MRT Station: raffles place mrt station
Nearest Bus Stop & Bus Service No:  Opp Clifford Pier (02121), UIC Bldg (02069)
Description of Royal One Phillip Building
Royal One Phillip Office is a 16-storeys building located at 1 Phillip Street in the Central Business District of Singapore. Strategically located within walking distance from Raffles Place MRT station, it provides convenient access to other parts of the city. The building has been recently renovated, offering modern working spaces with plenty of natural light and spectacular city views. It also features spacious common areas such as a lobby area and meeting rooms for business needs. With its sleek glass façade and contemporary design, Royal One Phillip Office stands out as one of the most impressive buildings in the city center.
Amenities Around Royal One Philip Building
Businesses renting or purchasing office space in Royal One Philip will have all they need right at their fingertips. Alongside numerous restaurants and cafes nearby, there are also banks, supermarkets, and childcare centers within walking distance from the property. Public transportation is easily accessible as well – aside from being situated close to Raffles Place MRT Station (EW14/NS26), several bus stops are also operating near the building (Opp Clifford Pier – 02121; UIC Bldg – 02069). All these amenities make it an ideal location for businesses wanting to move into a vibrant neighborhood with plenty of conveniences around them. 
Royal One Philip Building Amenities  
In addition to providing excellent accessibility options outside its premises, Royal One Philip also offers plenty of benefits inside! Tenants can enjoy modern elevators that provide fast access between floors while 24-hour security ensures peace of mind throughout their stay at this prime office block. Other facilities include air conditioning systems throughout individual offices as well as communal pantries on each floor – perfect for taking short breaks during work hours! Lastly, conference rooms equipped with advanced audio-visual equipment make it easier for organizations to conduct meetings or seminars here too.
Developer Of Royal One Phillip
Royal One Phillip building was developed by Royal Group,  a Singapore-based property development company.   
Other Nearby Office Buildings    
Apart from enjoying access to a variety of amenities in the vicinity, residents who opt for Royal One Phillip can also expect to reside in apartments with excellent neighborly connectivity. Among the noteworthy neighbors are Capital Tower, which stands opposite Royal One Phillip, Asia Square Tower 2, which accommodates retail stores and several multinational corporations, and Marina Bay Financial Centre Towers 1 & 2, which offer corporate services and wealth management solutions, among others.