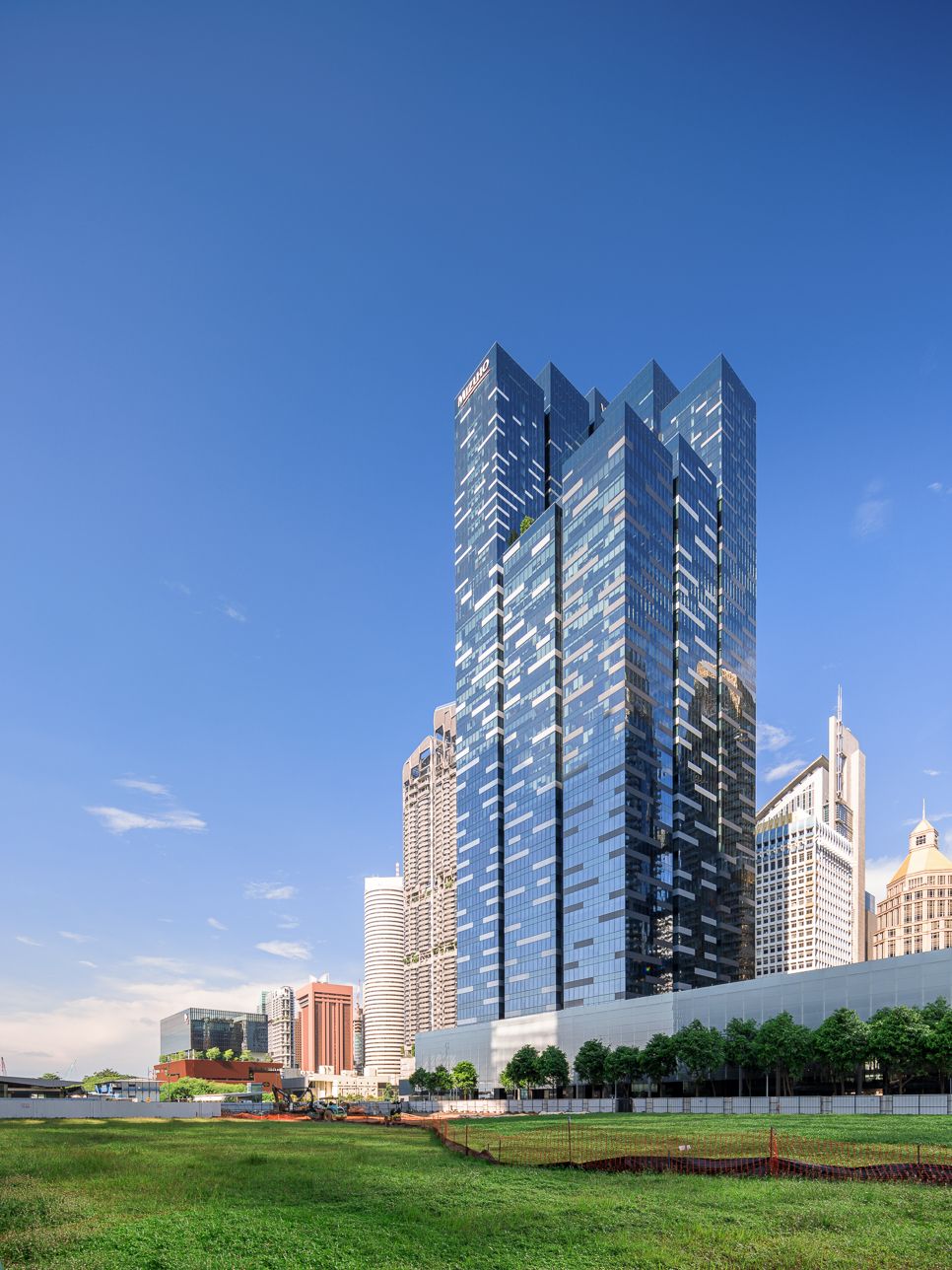 Asia Square Tower 2
Singapore Office Rental
12 MARINA VIEW, SINGAPORE 018961 
Address: 12 marina view, singapore 018961
Developer: MGPA (NOW KNOWn AS BROOKFIELD ASSET MANAGEMENT
)
Building Height:  46 storeys
Nearest MRT Station: raffles place and marina bay mrt stations
Nearest Bus Stop & Bus Service No:  Bus Stop No 02061 – Opp UIC Bldg (Bus No 10, 10e, 57, 70, 75, 97 ) Bus Stop No 02069 – Opp AXA Twr (Bus No 10, 10e, 70M, 75 ) Bus Stop No 02071 – Prudential Twr (Bus No 57) Bus Stop No 02121 – OUE Link (Bus No 97 )
Description of Asia Square Tower 2 Building
Asia Square Tower 2 sits on Marina View, a strategic address set within the Central Business District (CBD). This iconic Grade A office building stands tall at 46 storeys high, featuring a distinctive glass façade that allows for ample natural light within its interiors. With over 522,000 sq ft of net lettable space spread across 4 levels of retail podium, tenants can enjoy attractive views from each level and have access to a wide array of amenities including concierge services, food & beverage outlets, and conference facilities for meetings or events hosted within the building. 
Amenities around Asia Square Tower 2
Located in the heart of the CBD, tenants will be spoilt with choices when it comes to dining options available around the area. From casual bistros serving international fares to upscale restaurants offering gourmet cuisine and bars that offer nightlife entertainment, there are plenty of options accessible from Asia Square Tower 2. Not far away are also shopping malls like Suntec City Mall, which houses hundreds more dining outlets as well as retail stores for luxury shopping needs. For nature lovers out there who need their dose of green amidst all that hustle and bustle in town, take a short walk down towards nearby parks like Tanjong Pagar Park or Raffles Place Park where you can find some respite amongst lush greenery. Additionally, nearby gyms such as Fitness First at One George Street and True Fitness at MBFC are great places for those looking to squeeze in some exercise sessions during lunchtime or after work hours! 
Asia Square Tower 2 Amenities
Apart from excellent views from all floors within Asia Square Towers 2, other amenities offered include 24-hour security surveillance systems with CCTV coverage throughout both towers coupled with a keycard access system for secure entry into premises; lift lobbies; quality finishes with modern furnishings; efficient air conditioning systems; centralized fiber optic network infrastructure connecting all offices via high-speed internet connectivity; parking lots located in basement 1&2 providing parking convenience for staff members driving into work daily; bicycle racks located near main entrance lobby allowing cyclists easy storage option without having them bring them up elevators every day, etc… In addition, there are also meeting rooms fitted with audio visual equipment ideal for presentations or company conferences if required. Lastly, Conference Facilities are provided on Level 12 offering another choice venue outside working premises should one require it.
Developer Of Asia Square Tower 2
Asia Square Tower 2 was developed by MGPA (now known as Brookfield Asset Management), a global real estate investment firm.
Other Nearby Office Buildings Around Asia Square Tower 2
There are several nearby office buildings around Asia Square Tower 2 in Singapore, including: Marina Bay Financial Centre Tower 1, Marina Bay Financial Centre Tower 3, One Marina Boulevard, The Sail @ Marina Bay, Marina Bay Suites and Axa Tower. These buildings offer a variety of office space options for businesses and are located in the bustling Marina Bay financial district, providing convenient access to a range of amenities and transportation options.