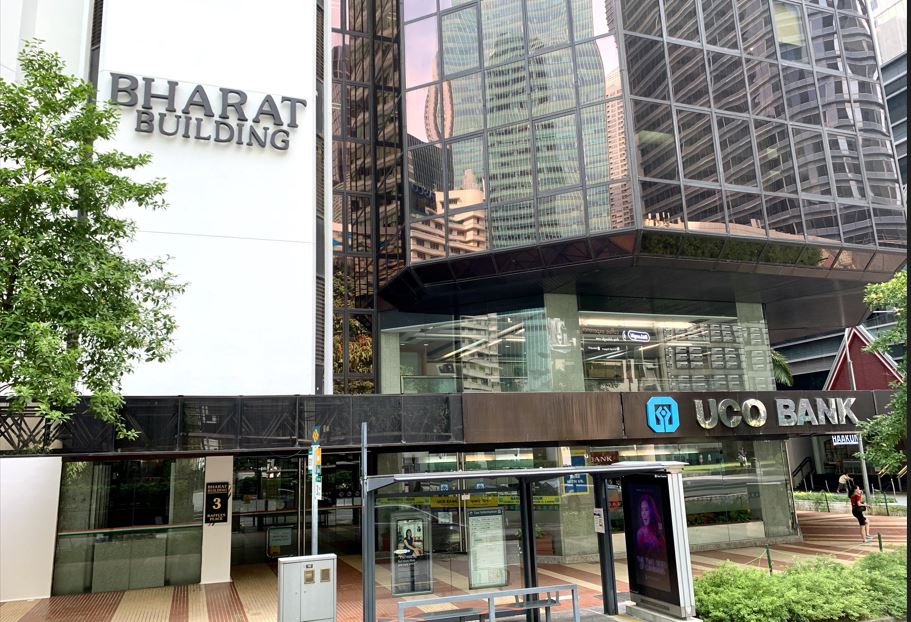 Bharat Building
Singapore Office Rental
3 RAFFLES PLACE, SINGAPORE  048617
Address:
3 raffles place,  singapore 048617
Building Height:  10
storeys
Nearest MRT Station: raffles place mrt station
Nearest Bus Stop & Bus Service No:  Opp Aia Tower – 03031, Bus Stop Prudential Tower – 03021, Bus Stop Clifford Pier – 03019.
Description of Bharat Building
Bharat Building is an iconic office building with an impressive façade along Robinson Road. The 10-storey building offers spacious units with an average size of 3,000 sqft per unit, providing ample space for businesses to operate from. With its central location on prime real estate in the heart of Singapore's financial district, it offers excellent visibility and accessibility for businesses to thrive in this bustling metropolis. 
Amenities around Bharat Building
Businesses operating out of the Bharat Building are surrounded by numerous amenities within walking distance including restaurants and cafes serving local cuisine as well as international fare such as Japanese or Italian food; banks offering banking services; convenience stores; supermarkets; shopping malls; gyms & fitness centers; hotels; car parks, etc. All these conveniences make running your business from this location a breeze.
Bharat Building Amenities
Apart from its proximity to surrounding amenities, there are also facilities within the building itself to ensure that tenants' needs are met while working here comfortably. These include 24-hour security personnel stationed at all entrances & exits; regular cleaning service; several elevators servicing all floors; pantries and restrooms spread across each floor; air conditioning system available throughout the day; power backup & IT support for any technical issues faced by tenants. All these amenities come together to provide businesses with peace of mind when setting up their offices in Bharat Building.   
Developer of Bharat Building
The developer of the iconic office tower is none other than, UCO Bank.
Other Nearby Office Buildings
Being situated in one of Singapore's most sought-after commercial districts means that there are plenty more office buildings nearby that offer attractive options for businesses looking to set up shop here. Some examples include Boon Teck Tower which is just around the corner from Bharat Building; UOB Plaza 1 & 2 which stand tall opposite each other on Cecil Street; Capital Square located just two blocks away on Church Street; Asia Square Tower 1 & 2 located five minutes walk away near Marina Bay Financial Centre (MBFC) and many more.