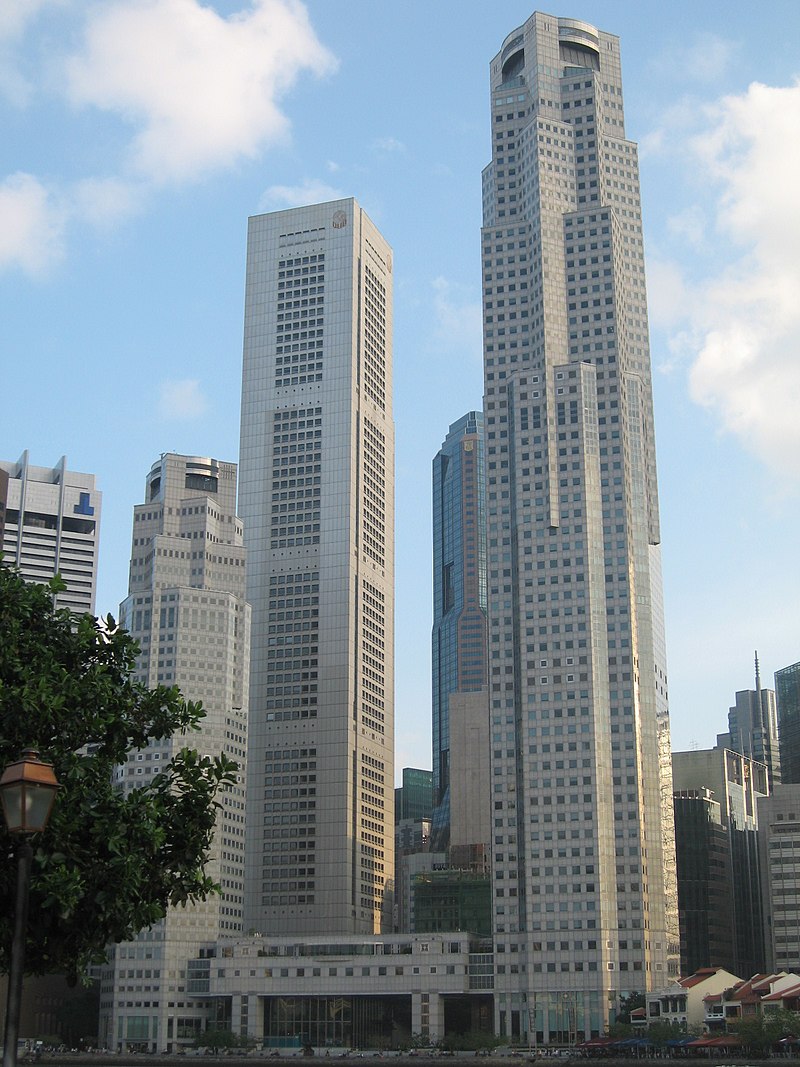 UOB Plaza II
Singapore Office Rental
80 RAFFLES PLACE, SINGAPORE 048624
Address:  80 RAFFLES PLACE , siNGAPORE 048624
DevelopER: United Overseas Bank Limited   
Building Height:  38 storeys
Nearest MRT Station: raffles place mrt station
Nearest Bus Stop & Bus Service No:  Opp OCBC Ctr, Bus Stop 05009 – Fullerton, Bus Stop 03011 – Que Bayfront, Bus Stop 03019
Description of UOB Plaza II Building
UOB Plaza II is strategically located within the business hub of Singapore with easy access to nearby amenities. This Grade A office building offers excellent views from its high-rise structure and provides tenants with modern office spaces for their operations. The building comes with full-height glass walls to provide ample natural light into the office areas, allowing for maximum work efficiency for tenants. There are also plenty of outdoor terraces for corporate events or leisure activities onsite. Other common areas include lobbies, meeting rooms, and lounge spaces to accommodate all needs of tenants. 
Amenities around UOB Plaza II 
UOB Plaza II is situated within the central business district (CBD) where there are plenty of amenities available nearby to meet any tenant's need. Restaurants such as Din Tai Fung at China Square Central offer delicious meals while supermarkets like Cold Storage at Raffles Place Maprovide a grocery shopping convenience right at your doorsteptep! If you're looking for some entertainment options, there are cinemas such as Golden Village Cinemas located just a few minutes away on foot while banks like OCBC Centre can be found along Church Street providing banking services whenever needed! For public transport, Raffles Place MRT Station is just a short walk away while various bus stops can also be easily accessed from this prime location.
UOB Plaza II Building Amenities
The property itself comes equipped with standard amenity features suitable for businesses today including a 24-hour security surveillance system in place along with regular maintenance service provided onsite to ensure efficient operations throughout the day! Businesses can take advantage of meeting rooms or conference facilities which come pre-equipped with audio-visual equipment or video conferencing systems when required! There are also various fitness centers onsite so that employees may have access to good fitness programs during their lunch break too! To top it off, visitors will find themselves welcomed by professionally dressed receptionists who will be more than happy to assist them upon arrival at the front lobby entrance. 
Developer Of UOB Plaza II 
The developer behind this iconic tower is United Overseas Bank Limited (UOBL). Founded in 1935 by Tan Sri Dato' Seri Loke Yew; UOBL offers banking services across 17 countries worldwide. The bank has been credited for numerous accomplishments over the years including becoming one of the first financial institutions in the Asia Pacific region to implement AI technology within its operations back in 2017. 
Other Nearby Office Buildings 
Those looking out for other nearby offices located near UOB Plaza 2 may want to consider Marina Bay Financial Centre Tower 3 which stands 57 storeys tall at 202m offering stunning views over Marina Bay Sands skyline or Capital Tower standing 191m tall which houses several multinational corporations under its roof as well.