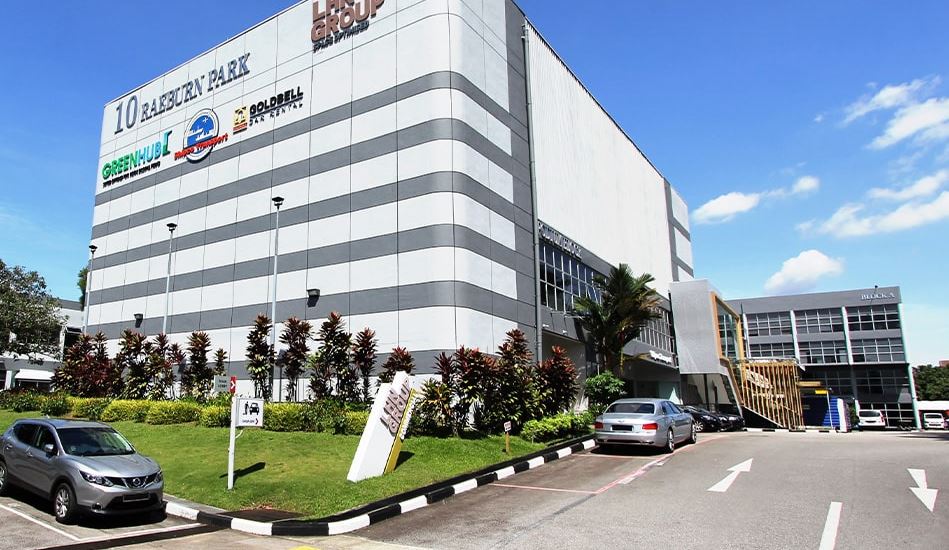 10 Raeburn Park
Singapore Office Rental
10 RAEBURN PARK, SINGAPORE 08
Address: 10 RAEBURN PARK, SINGAPORE 08
Building Height:  4 storeys
Nearest MRT Station: Tanjong Pagar
Nearest

Bus Stop & Bus Service No: 

Keppel Road- Keppel Workshop – 14071, Kg Bahru Road, Opp Melati BLK 2 – 10391, Kampong Bahru Road, Aft Jalan Bukit Merah – 10049 and Kampong Bahru Road, Aft Blair Road – 10041
Description of 10 Raeburn Park Building
10 Raeburn Park is a modern commercial building located in the Alexandra area of Singapore. Developed by LHN Group, the building was completed in 2008 and offers a range of office spaces, meeting rooms, and business support services. Its strategic location provides easy access to major transportation hubs, making it an ideal workspace for businesses of all sizes. The building's sleek and contemporary design, coupled with its state-of-the-art facilities, make it a popular choice for businesses looking to establish themselves in Singapore's competitive business environment. Nearby amenities include shopping malls, office buildings, and industrial estates, offering a range of services and facilities to support business operations.
Amenities around 10 Raeburn Park Building
The immediate area surrounding 10 Raeburn Park is home to multiple amenities such as eateries and shops providing convenience to its tenants and nearby residents alike. Within walking distance from the property are several well-known food spots such as Loy Kee Chicken Rice and Yong Hua Eating House where one can enjoy traditional local delicacies at reasonable prices any time of day. Other dining options include fast food restaurants like McDonald's and Subway which are also close by for those who prefer quick meals on their lunch break or after work hours. There are also several retail outlets scattered along Jalan Leban Road offering various services such as beauty salons and laundry services for those living within proximity of the property itself. 
10 Raeburn Park Building Amenities 
Aside from being equipped with 24-hour security surveillance system systems within its premises, 10 Rauborn Park also provides generous car park lots within its compound making it convenient for both tenants & visitors who drive to get around quickly without having to worry about carpark availability issues during peak hours/days, etc. In addition, this property features direct lift lobbies which makes it easier for staff/visitors to easily access different floors directly instead of via staircases like many older buildings do have these days; thus saving time & effort getting up & down these stairs especially when carrying heavy luggage or items, etc.; making this property ideal for individuals/companies looking for offices in this district due its ease of access & movement through/around different floors quickly/easily as mentioned earlier herewith.
Developer Of 10 Rauborn Park Building
10 Raeburn Park was developed by LHN Group, a real estate management services company.
Other Nearby Office Buildings
Apart from 10 Raubern Parks, there are also other nearby commercial office buildings located within District 02; some examples include Alexandra Central, PSA Building, Mapletree Business City and The Comtech.