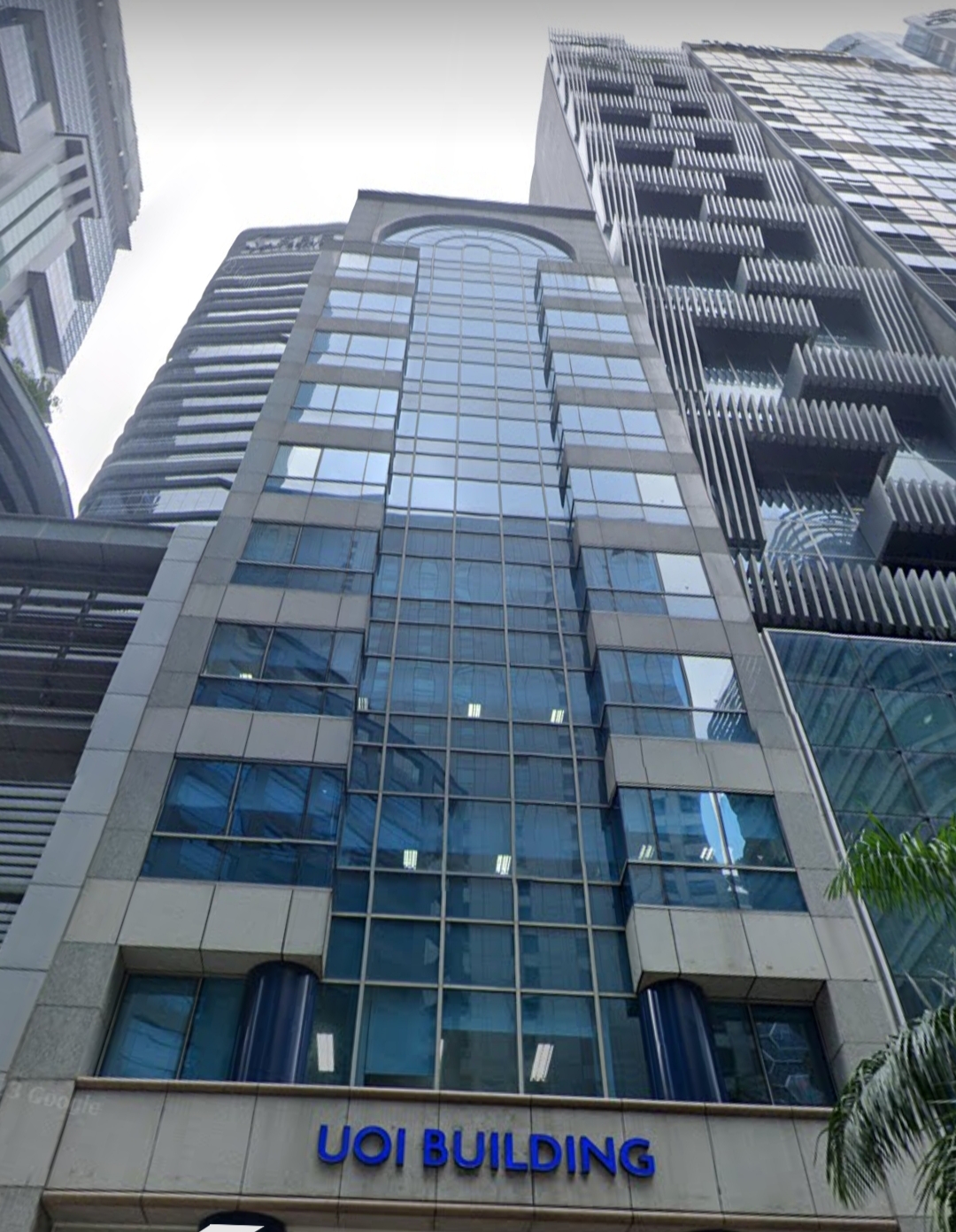 UOI Building
Singapore Office Rental
146 ROBINSON ROAD, SINGAPORE 06
Address: 

146 ROBINSON ROAD, SINGAPORE 06
DevelopER: United Overseas Bank
Building Height: 12 storeys
Nearest MRT Station: Tanjong Pagar
Nearest

Bus Stop & Bus Service No:

Stop Opp Gb Bldg – 03151, Bus Stop Opp Sia Bldg – 03111, and Bus Stop Uic Bldg – 03129
Description of UOI Building
UOI Building, situated at 146 Robinson Road in Singapore, stands as an iconic structure and serves as the headquarters of the United Overseas Bank. This impressive commercial building is a notable landmark in the bustling central business district. The building boasts a sleek and modern architectural design, showcasing the sophistication and prominence of UOB as a leading financial institution. The building's exterior features a blend of glass panels and steel frames, creating a striking visual appeal that harmonizes with the surrounding urban landscape. Rising several stories high, UOI Building offers a significant presence in the city skyline. Its strategic location on Robinson Road places it amidst a hub of business activity, making it easily accessible and highly visible to professionals, residents, and visitors alike.
Amenities around UOI Building
The area around UOI Building gives its occupants plenty of convenient amenities just within walking distance or a few minutes away by car or public transportation. For shopping needs, there are several options such as Tanjong Pagar Plaza Shopping Centre, Amara Shopping Centre, and 100AM Mall where you can find almost anything you need. There are also plenty of dining options near the building ranging from fast food outlets to fine dining restaurants like Summer Palace Chinese Restaurant and LingZhi Vegetarian Restaurant if you're looking to grab a bite after work or during lunch breaks. Other leisure activities can be found at nearby cinemas like Golden Village @Tanjong Pagar Centre or recreational parks like Telok Ayer Park and Hong Lim Park & Green Space if you want some outdoor relaxation time over the weekend or after work hours. 
UOI Building Amenities 
The amenities offered within UOI Building include air-conditioning systems throughout the entire building, pantry areas on each floor, and open-plan offices with upmarket finishes which provide a professional atmosphere for businesses located in this building. There are also meeting rooms available for rent on each level which allow tenants to hold business meetings conveniently without leaving the premises; plus there is internet access throughout the building should your company require it for daily operations. In addition, there is 24-hour security service provided by guards stationed at each entrance/exit point which ensures safety throughout everyday operations inside this office complex; plus CCTV cameras installed all around the exterior perimeter provide extra protection against any intrusions outside normal operating hours too.
Developer of UOI Building
The developer behind UOI Building is United Overseas Bank.
Other Nearby Office Buildings
Aside from the UOI building, there are several other office buildings located near it that may interest potential tenants seeking out additional space requirements – these include Keppel Tower, One George Street, Changi City Point Mall, and China Square Central.