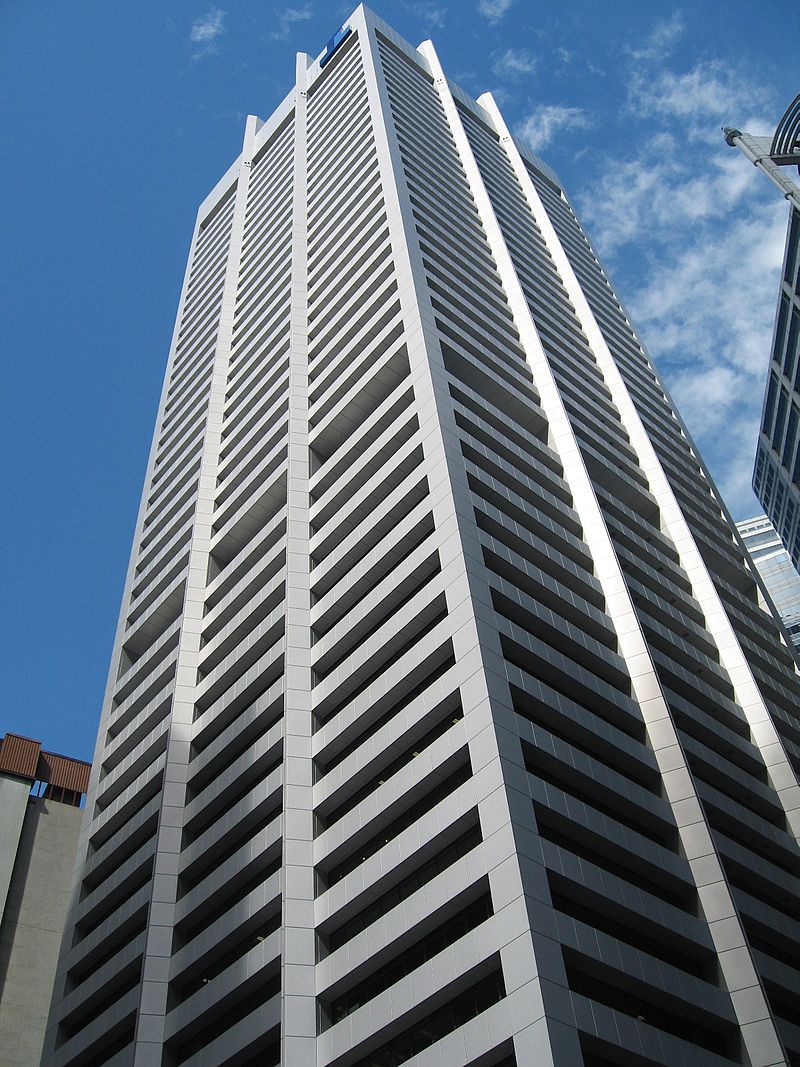 Singapore Land Tower
Singapore Office Rental
50 RAFFLES PLACE, SINGAPORE 048623
Address:  50 RAFFLES PLACE, siNGAPORE 048623
Developer: Singapore Land Limited (SingLand)
Building Height:  47 storeys
Nearest MRT Station: raffles place mrt station
Nearest Bus Stop & Bus Service No:  Opposite UOB Plaza – 57/131/167/186/970
Description of Singapore Land Tower Building
Singapore Land Tower is an iconic Grade A office building located at 50 Raffles Place, right in the heart of the Central Business District (CBD). The building stands tall at 47 storeys high which is suitable for any business looking to establish itself as a major player in the local market. The modern architecture features aluminium window frames and tinted glass cladding that add to its sophisticated look. There are two lifts serving each floor, while the lobby features marble columns and wall panels with granite accents on their facades. The building also has 24-hour security services available for tenants' peace of mind.
Amenities around Singapore Land Tower 
Being located close to Marina Bay Sands, Suntec City Mall, and Esplanade Mall, not only does Singapore Land Tower have convenient access to amenities such as MRT stations (Raffles Place Station), bus stops (Opposite UOB Plaza) & taxis; but it also enjoys a wide range of F&B outlets as well as retail stores within walking distance from its location making it an ideal place to work in terms of convenience & accessibility. It is surrounded by other key commercial buildings such as UOB Plaza 1 & 2, Robinson 77 & 100 AM thus maintaining its status as one of the most sought-after buildings within Raffles Place vicinity due to its close proximity to both existing & potential new clients.  
Singapore Land Tower Building Amenities 
Apart from having 24-hour security guards patrolling every corner for safety purposes; this conveniently located office tower also provides basic facilities like shower rooms on every floor along with free internet access through a Wi-Fi connection allowing tenants flexibility when it comes to working remotely or bringing their own gadgets into the premises without worrying about additional costs incurred during connectivity process resulting in increased productivity levels amongst workers who tend to work on flexible hours outside normal business hours e.g.: start-up companies etc. In addition there are several meeting rooms provided which can be booked through receptionist upon request allowing businesses opportunity host board meetings or client presentations without having incur extra rental charges which may be beneficial during peak periods when demand exceeds capacity limits beyond current capabilities held by larger corporations due its limited availability giving them priority over smaller enterprises competing against them within same industry sector or market segmentation criteria set out accordingly depending upon type service provided alongside cost effectiveness associated towards optimizing resources utilised throughout entire operation process leading towards long term sustainability goals established therein with minimal disruption caused thereby reducing risk factors posed hereby simultaneously whilst striving towards becoming leader amongst peers operating within same geographical region often referred competitors vying for top spot rankings amongst industry standards maintained over time span taken into consideration herewith given information available research conducted prior thereto .
Developer Of Singapore Land Tower
Singapore Land Limited (SingLand) is the developer of Singapore Land Tower. SingLand is a leading property developer in Singapore and is responsible for many other landmark developments in the country, including residential and commercial properties, hotels, and shopping malls.
Other Nearby Office Buildings 
There are other nearby office buildings that are worth mentioning too. These include CapitaGreen at 138 Market Street 048946; Six Battery Road at 6 Battery Road 049909; Ocean Financial Centre at 10 Collyer Quay 049315; Marina Bay Financial Centre Towers 1&2 at 8 Marina Boulevard 018981; Republic Plaza I at 9 Raffles Place 048619; MBFC 3&4Towers 11&12at 12 Marina Boulevard 018983; OUE Downtown II at 6 Shenton Way 068809; One George Street at 1 George Street 049145; Capital Square 23 Church St 079903 etc.