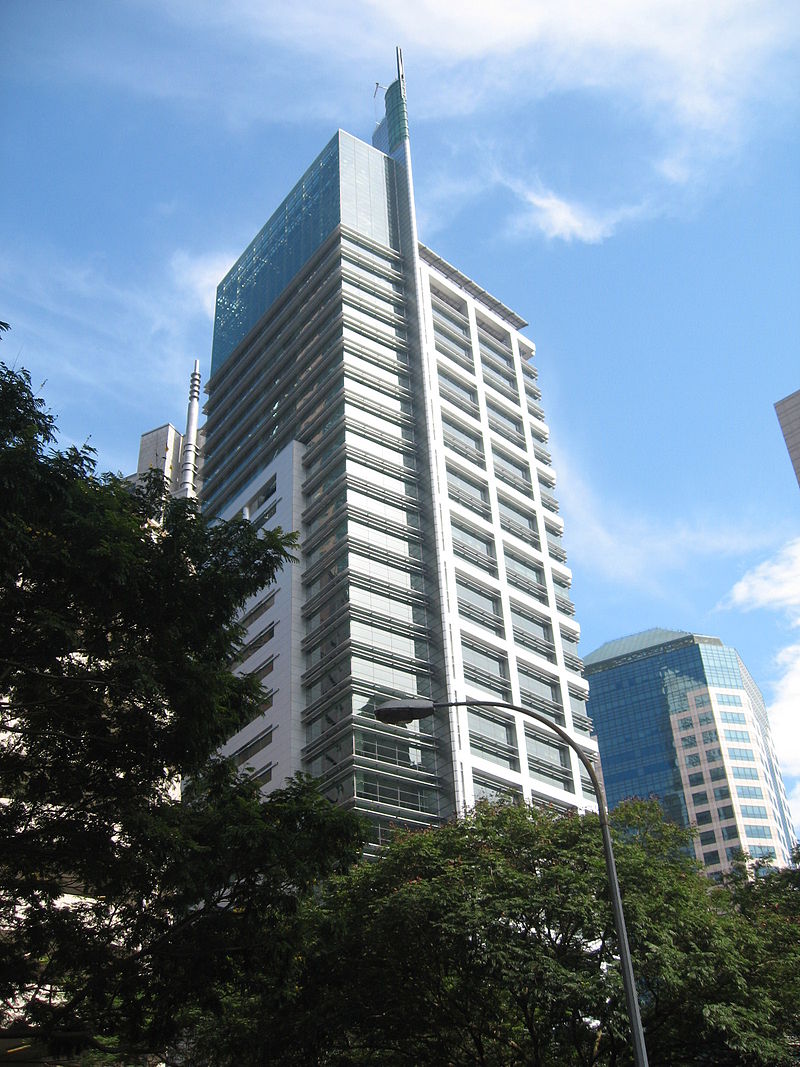 Samsung Hub 
Singapore Office Rental
3 CHURCH STREET, SINGAPORE 049483
Address:  3 CHURCH STREET, SINGAPORE 049483
Developer: Samsung C&T Corporation
Building Height:  30 storeys
Nearest MRT Station: raffles place mrt station
Nearest Bus Stop & Bus Service No:

Prudential Tower – 03021, Bus Stop Ocbc Centre – 05319 and Bus Stop Opp Aia Tower – 03031
Description of Samsung Hub Building 
As one approaches this gleaming piece of architecture set along Singapore's skyline, one will notice a modern glass façade with an efficient design structure that allows for natural daylighting while providing ample space for air ventilation throughout the building. Inside, tenants can enjoy fully fitted-out office spaces with dedicated IT infrastructure cabling systems and a 24/7 security surveillance system. The building also houses a number of retail outlets on its premises including food courts, banks, restaurants, and more. Additionally, it also comes equipped with plenty of parking lots for its tenants. Aside from these features, there are also additional facilities such as meeting rooms, boardrooms, and training rooms which allow companies to conduct their business operations smoothly without interruption. All these amenities make it easy for businesses to function seamlessly day after day.   
Amenities Around Samsung Hub
Amidst all these conveniences located inside the building itself, tenants are never short of options when it comes to recreational activities or shopping nearby either. With Raffles City Shopping Centre just across the street and numerous eateries around like Lau Pa Sat hawker center or distinct restaurants like Salt Grill & Sky Bar situated only minutes away from the building entrance – occupants can enjoy a wide array of dining experiences while taking a break from work or gathering with colleagues during lunchtime. Apart from that, there are also several notable landmarks surrounding this area like Esplanade – Theatres on Bay or Marina Bay Sands just within walking distance – making it easy for visitors who would like to explore more about our city's vibrant offerings after working hours have ended.    
Samsung Hub Building Amenities  
This prominent office address provides all sorts of necessary amenities needed by corporate occupants such as high-speed internet access connectivity provided by multiple providers so that they may stay connected always; 24/7 CCTV surveillance system; passenger lifts servicing each floor; advanced fire alarm system; mailroom services; automated carpark entry control system plus many more. In addition to all these features mentioned above, there is also an onsite maintenance team available round-the-clock to ensure smooth operation flow within the premises at any time should problems arise unexpectedly.     
Developer Of Samsung Hub  
The developer behind this remarkable edifice is none other than South Korea's renowned multinational conglomerate company – Samsung C&T Corporation founded way back in 1938 under the name Cheil Jedang Corp Ltd., before being renamed later in 1995 as Cheil Industries Incorporated followed by another name change again recently in 2015 into what we now see today known as "Samsung C&T Corporation" which focuses mainly on trading activities alongside engineering construction services globally ranging from residential properties development right up till industrial projects developments too. This global leader has left their mark here through this incredible piece of architecture located conveniently near Singapore's central business district where countless businesses continue operating day after day successfully because of its well-thought-out design structure plus added convenience factor due to its close proximity towards Raffles Place metro station among others previously mentioned earlier on.    
Other Nearby Office Buildings   
Some of the nearby buildings at Samsung Hub include Capital Square, Prudential Tower, The Octagon, Maybank Tower, and The Arcade.