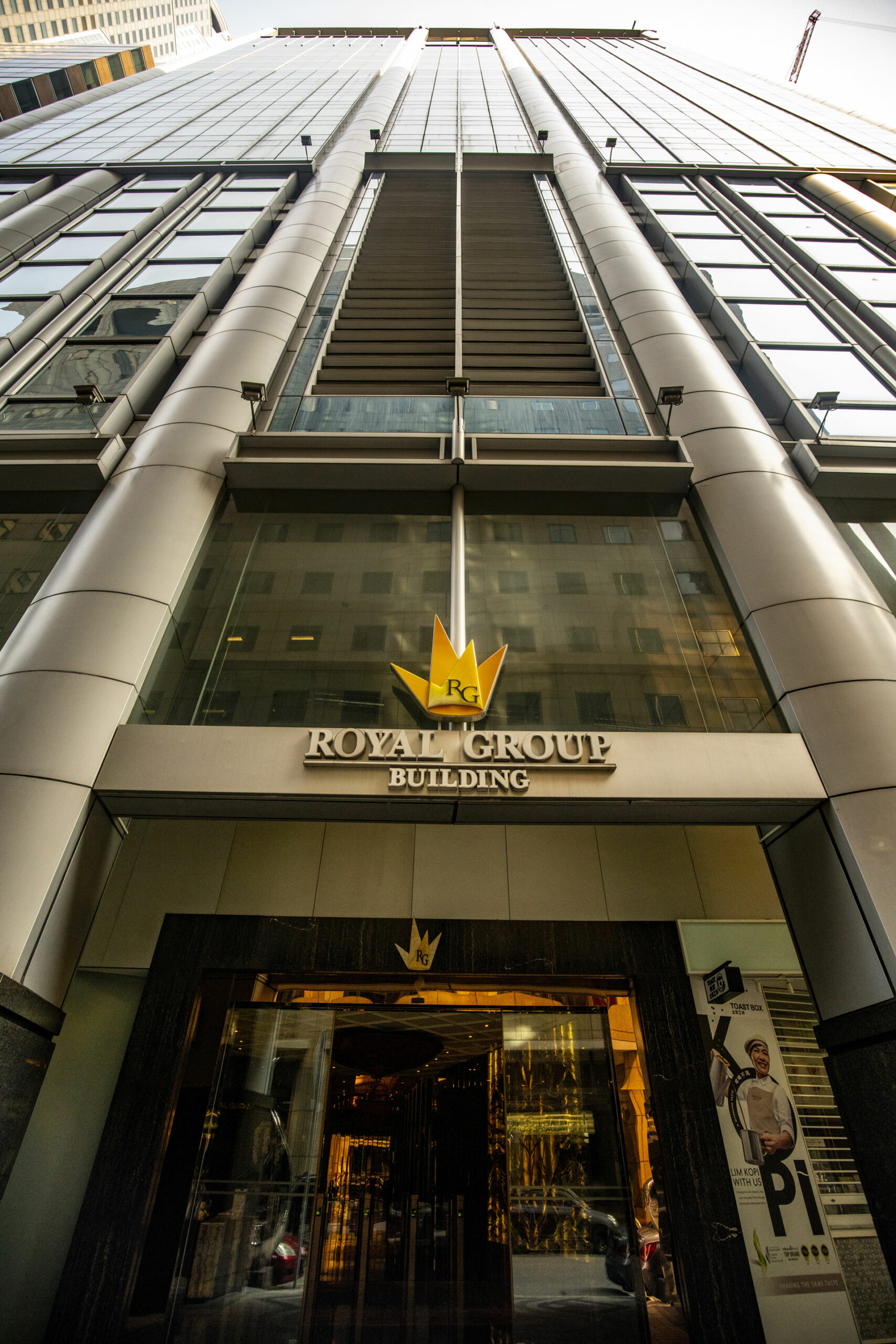 Royal Group Building 
Singapore Office Rental
3 PHILIP STREET, SINGAPORE 048693
Address:  3 PHILIP STREET, SINGAPORE 048693
Developer:  City Capital Corporation Pte Ltd
Building Height:  19 storeys
Nearest MRT Station: raffles place mrt station
Nearest Bus Stop & Bus Service No:  Opp Ocbc Centre – 05009, Bus Stop Ocbc Centre – 05319, and Bus Stop Prudential Tower – 03021
Description of Royal Group Building 
The Royal Group Building stands 19 storeys tall, with a total floor area of approximately 85,800 sqft. It offers flexible rental spaces from small offices to full floors that can accommodate up to 150 people – perfect for business owners who are looking for an efficient work environment. The building also features ample parking space as well as several amenities such as a gym, food court, and convenience stores onsite so that tenants can enjoy their day without having to leave the premises. 
Amenities Around Royal Group Building 
At only 2 minutes away from the nearest MRT station (Raffles Place), the Royal Group Building provides easy access to public transportation. There are also several bus stops nearby where commuters can easily hop on buses traveling both east and westbound throughout the city or travel further out into other parts of Singapore. Additionally, there are plenty of shopping malls located within walking distance such as Tanjong Pagar Plaza which offers retail outlets, eateries, and entertainment options all under one roof. 
Royal Group Building Amenities 
No matter what type of business you're running out of the Royal Group Building, you'll find everything you need right onsite! From round-the-clock security personnel ensuring safety at all times; maintenance staff available 24/7; a cafeteria offering delicious meals; ATMs for your banking needs; free Wi-Fi which covers every corner of this grand building – your employees will never run short on anything they need while working here.
Developer of the Royal Group Building
Royal Group Building was developed by City Capital Corporation Pte Ltd.  Since its completion in 1997, it has remained a popular destination for businesses seeking to expand their presence in Singapore, thanks to its modern-style architecture and prime location.
Other Nearby Office Buildings 
If your business is looking beyond just Royal Groups' offerings then fret not – there are plenty more office buildings nearby ready to welcome your team! These include Capital Tower (just across the street), UIC Bldg 1F & GRC Bldg (a few blocks down), and many more! All these buildings provide excellent facilities plus great accessibility via MRT stations or bus stops nearby – making it easy for you or your employees who wish to commute daily.