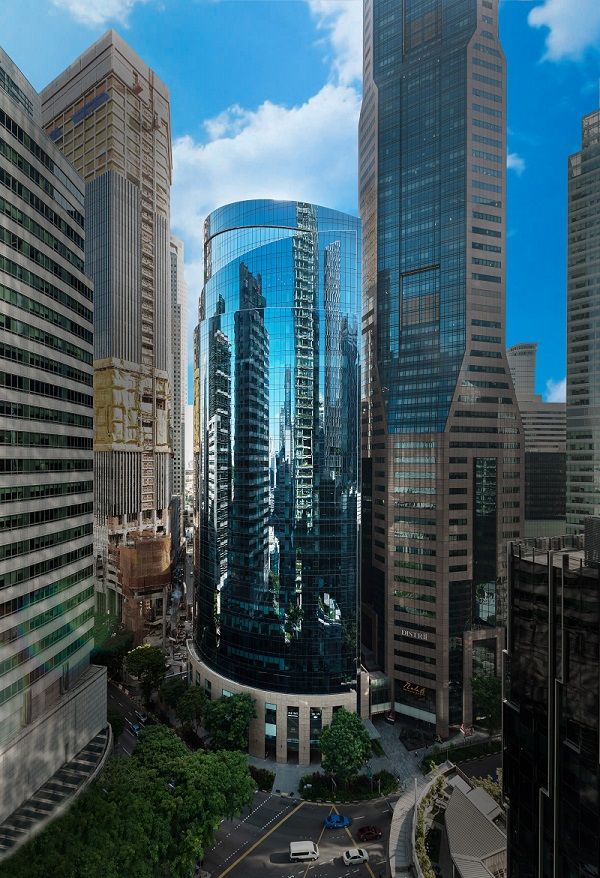 PLUS
Singapore Office Rental
20 CECIL STREET, SINGAPORE 049705
Address: 20 CECIL STREET, siNGAPORE, 049705
Developer: Capitaland Commercial Management Pte Ltd
Building Height:  28 storeys
Nearest MRT Station: raffles place mrt station
Nearest Bus Stop & Bus Service No:  Bus Stop Opp Aia Tower – 03031, Bus Stop Prudential Tower – 03021 and Bus Stop One Raffles Quay – 03059
Description of PLUS Office Building
The PLUS Office Building stands out as one of the most prominent buildings within its vicinity with its iconic façade and large windows that stretch across all floors offering magnificent views over the city skyline. This modern office building has been designed to provide tenants with a comfortable working environment with plenty of natural light streaming through its large windows throughout the day. The building also features excellent communal amenities such as full air conditioning, 24-hour security, high-speed lifts, conference facilities, recreational facilities, and ample car parking spaces for visitors and tenants alike. 
Amenities Around PLUS
The PLUS Office Building is conveniently located within close proximity to several key amenities including restaurants, cafes, shopping malls, and hotels making it ideal for both business needs and leisure activities alike. For those looking for entertainment options, there are numerous attractions nearby including Marina Bay Sands Casino complex which is only a few minutes walk away from this prestigious address. In addition to this, there are several convenient transport links available nearby including MRT stations such as Tanjong Pagar Station (NE4), and Raffles Place Station (NS26/EW14) along with numerous bus stops that offer direct access to other parts of Singapore via major roads such as Eu Tong Sen Street and Anson Road making commuting around the city very easy indeed.
PLUS Office Amenities
This impressive office building offers tenants plenty of features designed to make their work life more efficient and enjoyable during their stay here; these include full air conditioning throughout all levels 24 hours daily security services provided by trained personnel lifts that can accommodate up to 8 passengers at once meeting rooms fitted out with audiovisual equipment recreational facilities such as gymnasiums common areas with Wi-Fi connectivity sufficient parking space for cars taxis buses etc. Additionally, each level also includes pantry areas where staff can have lunch or take breaks during their workday giving them much-needed downtime away from their desktops.
Developer Of PLUS
Capitaland is one of Southeast Asia's leading property developers who specialize in developing commercial properties such as the PLUS Office Building in downtown Singapore since 1975; Capitaland boasts more than 40 years of experience constructing residential developments retail outlets hospitality projects industrial parks etc. With its commitment to creating sustainable communities, Capitaland strives towards achieving environmentally friendly designs while providing quality service excellence and customer satisfaction through innovative engineering solutions tailored to meet individual needs according to customers' expectations every time.
Other Nearby Office Buildings
There are several nearby buildings located in the vicinity of the PLUS building. Some of the notable nearby buildings include The Octagon, Prudential Tower, GB Building, Capital Square, Ocean Financial Centre, Republic Plaza, The Arcade, and UOB Plaza.