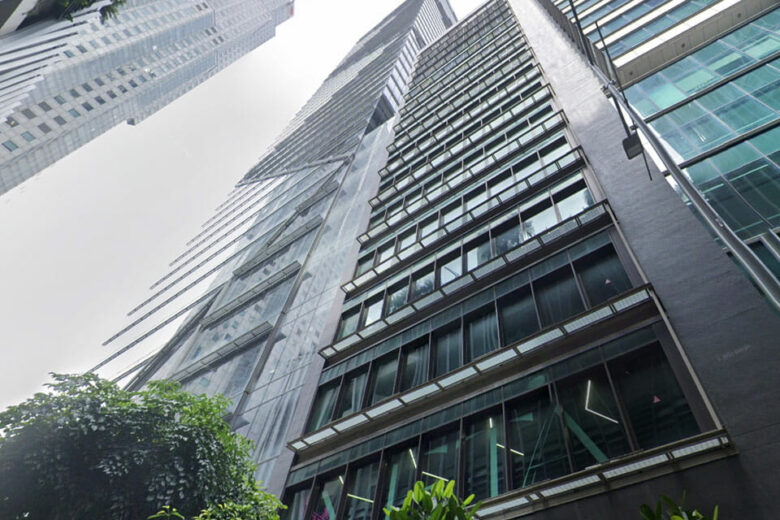 55 Market Street
Singapore Office Rental
55 MARKET STREET, SINGAPORE 048941
Address: 55 Market Street, Singapore 048941
Developer: AEW Global Advisors (Asia) Pte Ltd
Building Height: 16 storeys
Nearest MRT Station: raffles place mrt station
Nearest Bus Stop & Bus Service No:  Bus Stop Prudential Tower – 03021, Bus Stop Opp Ocbc Centre – 05009 and Bus Stop Opp Aia Tower – 03031.
Description of 55 Market Street Building
55 Market Street is a commercial grade-A office building located in Singapore's Central Business District (CBD). It offers tenants efficient space layouts with plenty of natural light throughout its 16 storeys. Its strategic location at the corner of Robinson Road and Boon Tat street provides easy access to public transportation such as Raffles Place MRT station and nearby bus stops for commuters. In addition, the building boasts excellent facilities such as a multi-storey carpark, a restaurant at ground level, a fitness center with a shower facility on the third floor, and retail outlets on the lower floors for tenant convenience.  
Amenities around 55 Market Street 
The area surrounding 55 Market Street is dotted with various amenities that make it an attractive destination for tenants looking for convenience. There are multiple dining options ranging from fast food outlets to cafes within walking distance from the building as well as retail stores offering groceries, books, and apparel close by. For health enthusiasts, there are several gyms scattered around providing memberships suitable to all budgets while entertainment venues can be found near Boat Quay where patrons can enjoy music performances or theatre shows during their free time.   
55 Market Street Building Amenities  
Apart from its convenient location near public transportations links that give tenants easy access across Singapore, 55 Market Street also offers modern facilities such as a multi-storey carpark to ensure secure parking for both employees and visitors alike; A restaurant at ground level providing meals throughout the day; A fitness center with shower facility on the third floor for those who wish to stay active during lunch breaks; And finally retail outlets on lower floors allowing tenants quick access to grocery items or last minute shopping needs without having to leave the premises.    
Developer of 55 Market Street
It is developed by AEW Global Advisors (Asia) Pte Ltd, which is a subsidiary of AEW, a global real estate investment management firm. AEW Global Advisors (Asia) Pte Ltd specializes in the acquisition, management, and development of real estate assets in the Asia-Pacific region, including Singapore. They are known for their expertise in real estate investment, finance, and management, and have a strong track record of delivering high-quality properties in the region.
Other Nearby Office Buildings
Some notable buildings near 55 Market Street are Marina Bay Financial Centre, The Sail @ Marina Bay, One Raffles Place, Ocean Financial Centre and UOB Plaza.These buildings are located in the central business district of Singapore and are some of the city's most recognizable landmarks.